Find
your
way!
AutoHiver is a system that automatically plans routes for your fleet, facilitates the work of shippers and drivers, reduces your costs and protects the environment from excessive fuel consumption.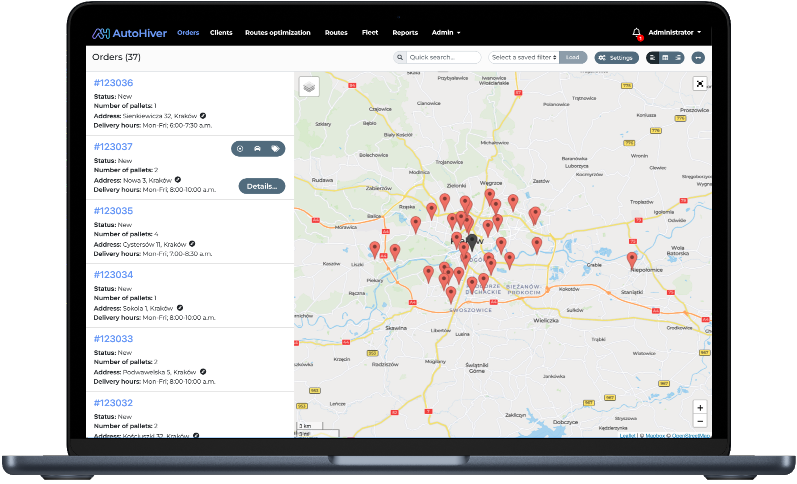 AutoHiver is a dedicated solution that we tailor to your needs, the specifics of your transport tasks, your fleet of vehicles, your drivers and your optimisation goals.
Meet AutoHiver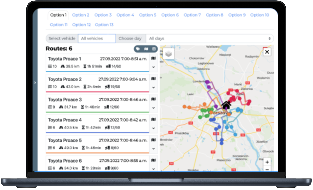 Dispatcher Panel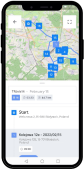 Mobile App
Dispatcher Panel
Automatically allocate orders to routes to meet your objectives and constraints.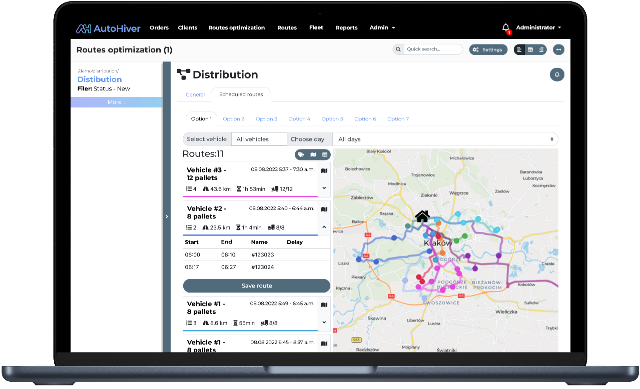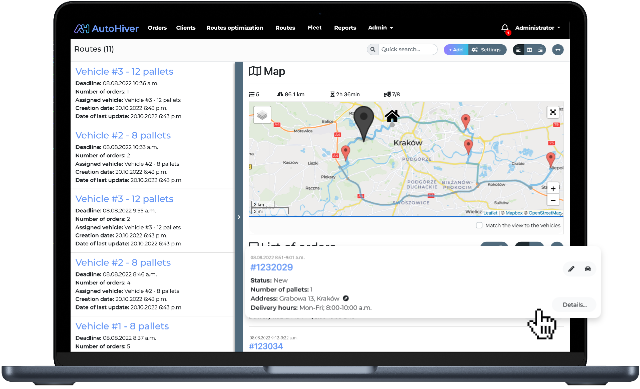 Monitoring of route completion and order fulfillment.
Modification of the route, even when it is already being carried out, e.g. in the case of a new urgent order.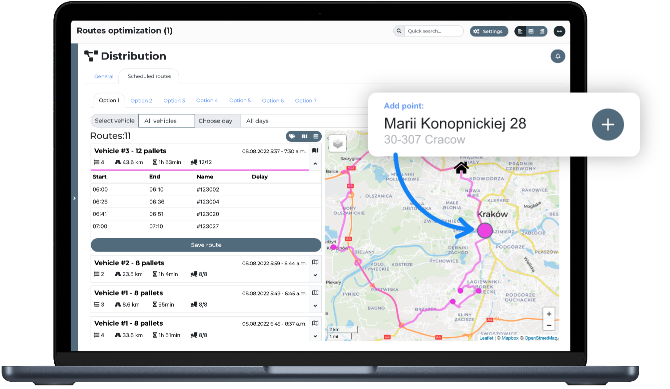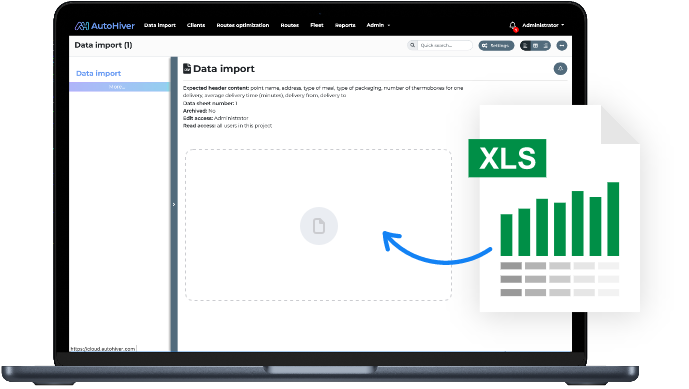 Importing and editing your orders with specificity.
Mobile App
Helps your drivers complete the routes assigned by the dispatcher.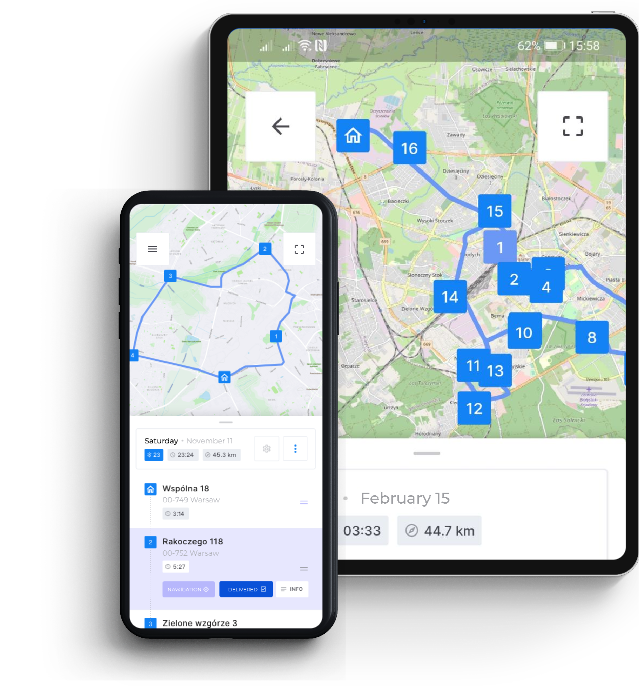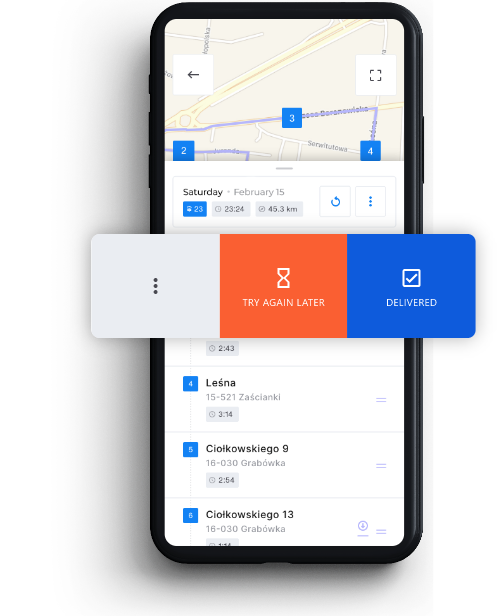 Navigates the route and enables the driver to confirm completion of the order.
The stages of our collaboration
A workshop to get to know your needs
Preparation of a simulation of the results of the forwarder panel based on your data
Providing a demo of the system running on the data provided and discussing the simulation results
Presentation of an offer, project schedule and signing of a contract
Work that adapts the system to your needs within the contractually agreed scope
Implementation of your AutoHiver
Further development of the system with new functions, the need for which you will identify in the future
Contact us
Leave us your phone number or email address and we will contact you as soon as possible.